Cordchat (API)
Terms of Use
Last modified: September 19, 2017
When we refer to "Multiable", "we", "us" or "our" in this agreement (the "Agreement"), we mean Multiable Company, located at 1/F, Dominion Centre, 43 Queen's Road East, WanChai, Hong Kong SAR.

When we refer to "Cordchat" we mean the Cordchat application and services of Multiable.
App Developers
You may write a software application or website (an "Application") that interfaces with the Services. You acknowledge that we may change, deprecate or republish APIs for any Service or feature of a Service from time to time, and that it is your responsibility to ensure that calls or requests you make to or via our Service are compatible with then-current APIs for the Service. Multiable will attempt to inform you of any changes with reasonable notice so you can adjust your Application, but we are under no obligation to do so.

You and any Applications that you may build, distribute, or otherwise create may make network calls or requests to the Services at any time that the Services are available, provided that those requests do not violate the terms of this Agreement.

You may not remove, obscure, or alter any aspect of the Cordchat marks, including any reference to the Cordchat logo, trademark, products or intellectual property ("Cordchat Brand") within the Services.

Provided that you comply with the terms of this Agreement and our policies and procedures, you may use the Services to execute Applications owned or lawfully obtained by you. You are solely responsible for your Applications, including any data, text, images or content they contain.

You are personally responsible for all traffic originating from your Applications using your account credentials to the Services. As such, you should protect your authentication keys and security credentials. Actions taken using your credentials shall be deemed to be actions taken by you, with all consequences including service termination, civil and criminal penalties.

We may make available to you, for your installation, copying and/or use in connection with the Services, a variety of proprietary software, data and other content and printed and electronic documentation (the "Multiable Properties"). Subject to your acceptance of this Agreement, ongoing compliance with its terms and conditions with respect to the subject Service, and payment if and as required for your right to use the subject Service, we hereby grant to you, without the right to sublicense, a limited, non-exclusive, non-transferable, revocable license during the term of this Agreement, under our intellectual property or proprietary rights in the Multiable Properties, only to install, copy and use the Multiable Properties solely in connection with and as necessary for your use of such Services and solely to the extent it is in compliance with all the terms and conditions of this Agreement.


The Multiable Properties may include, without limitation:
· proprietary Multiable Services; and
· specifications describing the operational and functional capabilities, use limitations, technical and engineering requirements, and testing and performance criteria relevant to the proper use of a Service and its related APIs and technology.
Multiable may make available under another license agreement, such as an open source agreement, additional content or software. Any such content or software will be clearly marked with such a license indicating the usage rights available for that content or software. For such content or software released pursuant to an open license, Multiable encourages you to modify, alter, tamper with, repair and/or create derivative works consistent with such license. Such content or software may include:
· developer tools, such as software development kits or sample code, for use in connection with the APIs;
· open APIs, open source implementations of pieces of software in connection or not with the APIs covered by this agreement; and
· articles and documentation for use in connection with the use and implementation of the APIs (collectively, "Documentation").
You agree to ensure that the Services will not be used in or for any illegal, fraudulent, unauthorised or improper manner or purpose and will only be used in compliance with all applicable laws, rules and regulations, including all applicable state, federal, and international Internet, data, telecommunications, telemarketing, "spam," and import/export laws and regulations, including the U.S. Export Administration Regulations. Without limiting the foregoing, you agree not to permit the Services to be used to transmit or disseminate any:
· junk mail, spam, or unsolicited material to persons or entities that have not agreed to receive such material or to whom you or your end-users do not otherwise have a legal right to send such material;
· material that infringes or violates any third party's intellectual property rights, rights of publicity, privacy, or confidentiality, or the rights or legal obligations of any wireless service provider or any of its customers or subscribers; or;
· material that would expose Multiable, any third-party service provider involved in providing the Services, or any other third party to liability.
The Services may allow you to encrypt your communications end-to-end between devices. There may be restrictions and limitations on the import, possession, use, transfer and/or export of strong encryption technology under the laws of the country in which you intend to use the Service. It is your sole obligation and responsibility to check such restrictions and limitations before using the Service and to comply with them. We reserve the right to suspend the Service immediately and without notice if we determine, in our sole judgment, that the Service is being used in violation of local regulations governing the use of cryptographic technologies (even though we have no responsibility to make such determination).

You will not use or attempt to use a third party's account with Multiable, or interfere with the security of, or otherwise abuse, the Services or other Multiable customers. You shall not interfere in any manner with Multiable provision of the Services. Furnishing false or incorrect data on the Multiable required documentation including account setup or other applicable agreements and Multiable documents is prohibited.

You represent and warrant: (i) that you are solely responsible for the development, operation, and maintenance of your Application and for your Content, including without limitation, the accuracy, appropriateness and completeness of your Content and all product-related materials and descriptions; (ii) that you have the necessary rights and licenses, consents, permissions, waivers and releases to use and display your Application and your Content; (iii) that neither your Application nor your Content (a) violates, misappropriates or infringes any rights of us or any third party, (b) constitutes defamation, invasion of privacy or publicity, or otherwise violates any rights of any third party, or (c) is designed for use in any illegal activity or promotes illegal activities, including, without limitation, in a manner that might be libellous or defamatory or otherwise malicious, illegal or harmful to any person or entity, or discriminatory based on race, sex, religion, nationality, disability, sexual orientation, or age; (iv) that neither your Application nor your Content contains any harmful components; and (v) to the extent to which you use any of the Multiable Marks, that you will conduct your business in a professional manner and in a way that reflects favourably on the goodwill and reputation of Multiable, its affiliates, or Matrix. You also represent and warrant that you are responsible for any charges incurred by virtue of your use of the Application, no matter whether the Application acted in error.

You may not attempt to reverse engineer or otherwise derive source code, trade secrets, or know-how in the Cordchat API or portion thereof;

You may not use the Cordchat API to replicate or compete with core products or services offered by Cordchat. You acknowledge and agree that Cordchat has or may in the future offer products or services that are similar to your Application, and nothing will prevent Cordchat from doing so;

You may charge for your Application. However, you may not sell, rent, lease, sublicense, redistribute, or syndicate access to the Cordchat API.

You may place advertisements on and around your Application. However, you may not: (i) place any advertisements within Cordchat Service channels, and your advertisements may not resemble or be reasonably likely to confuse users as being a Cordchat Service message; (ii) use Data or any content from Cordchat in any advertisements or for purposes of targeting advertisements, in your Application or elsewhere; or (iii) use contact information obtained from Cordchat (including email addresses) to contact Cordchat users outside of Cordchat without their express permission.

If you offer your Application for use by others outside your organization, you must maintain a user agreement and privacy policy for your Application, which is prominently identified or located where users download or access your Application. Your privacy policy must meet applicable legal standards and accurately describe the collection, use, storage and sharing of data. You must promptly notify us of any breaches of your user agreement or privacy policy that impact or may impact Cordchat users. Your privacy policy must be at least as stringent and user-friendly as ours.


Rate Limites
In general we allow your Application that integrates with Cordchat to send no more than one message per second. We allow bursts over that limit for short periods. However, if your Application continues to exceed the limit over a longer period of time, you Application may bump into the API rate limit for requests. When your Application reach the limit, the Cordchat API stops processing any more requests until a certain amount of time has passed.
Security
Data in transmission protected by SSL data encryption
Data at rest protected by TDE (Transparent Data Encryption)
Two factor authentication**
Data Loss Prevention (DLP) by Amazon S3
** Certain features stated are only available in paid plans / versions. Please refer to pricing for details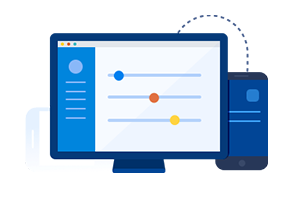 Privacy Policy